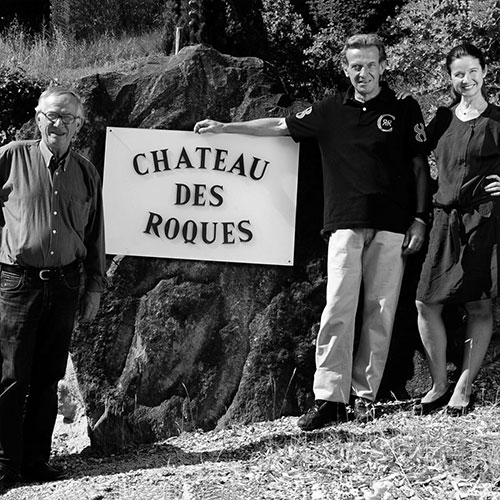 Château des Roques is a family-owned estate on a 38-hectare clay-limestone-stony terroir. The estate produces red and white Vacqueyras Cru Cuvées within the framework of sustainable agriculture. The harvest is manual, the ageing cellar is a cave, with a natural spring which provides ideal conditions for both the making of the wine and its ageing. French oak barrels and demi-muids complete this meticulous elaboration. This makes for wines with a balance of character and finesse.
The red, Château des Roques, present on prestigious tables such as those of the Tour D'Argent in Paris, best accompanies spicy dishes, red meats, game and poultry, as well as truffles and most cheeses. The White, more reserved, will enhance cooked fish dishes, goat's cheeses as well as your aperitifs!
We're part of the Vignerons Indépendants de France, as well as the Club des Vignerons Lauréats.