« 20 millésimes de passion à sublimer les terroirs de notre région »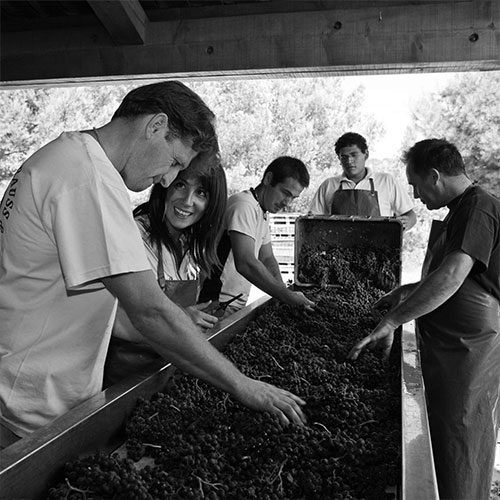 For 20 years, we have been striving to produce wines that reflect the terroirs on which they are produced. We produce vintages that maintain the most freshness, fruitiness, roundness and complexity in order to guarantee consumers the greatest possible pleasure. We prefer mechanical work in the vineyard.
The manual harvest in 30kg crates is systematically sorted on a sorting table and then totally destemmed. The juices are cooled then vinified at low temperature in order to preserve the finesse and fruitiness of the wines. Maturing in oak barrels is carried out on certain vintages.
We wish to produce wines where the customer finds our philosophy and enjoys drinking them as much as we enjoy producing them.