« "Excellence over time" »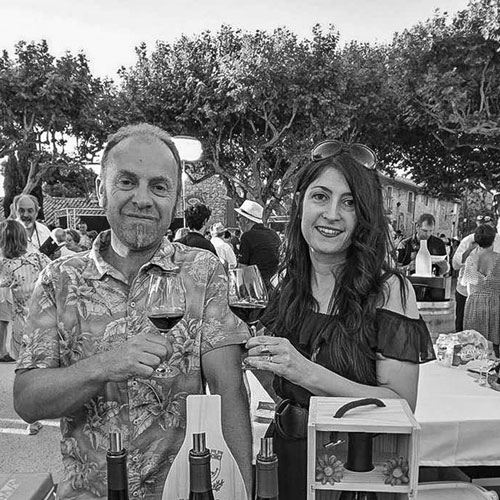 Frédéric and Virginie, 6th generation, carry on the tradition of their forefathers with exclusively manual harvesting and traditional vinification in order to offer wines of great quality and representative of the terroir of the Dentelles de Montmirail. Every day, there is a guided tour of the family cellar at 4.30 pm followed by a wine tasting in the cellar.
Passionate about wine, of course, but also about the 70's, Frédéric offers rides aboard his volkswagen campervan. Hippie-style, colourful decoration, comfort, music – this vintage minibus offers 6 seats to enjoy a gourmet tasting. As a couple, with family or friends, for almost an hour and a half, you can explore the plots of Gigondas, admire the Dentelles de Montmirail, listen to the history of the estate and, above all, taste the wines in the heart of the vineyard!