« To create lavish unique wines with true passion! »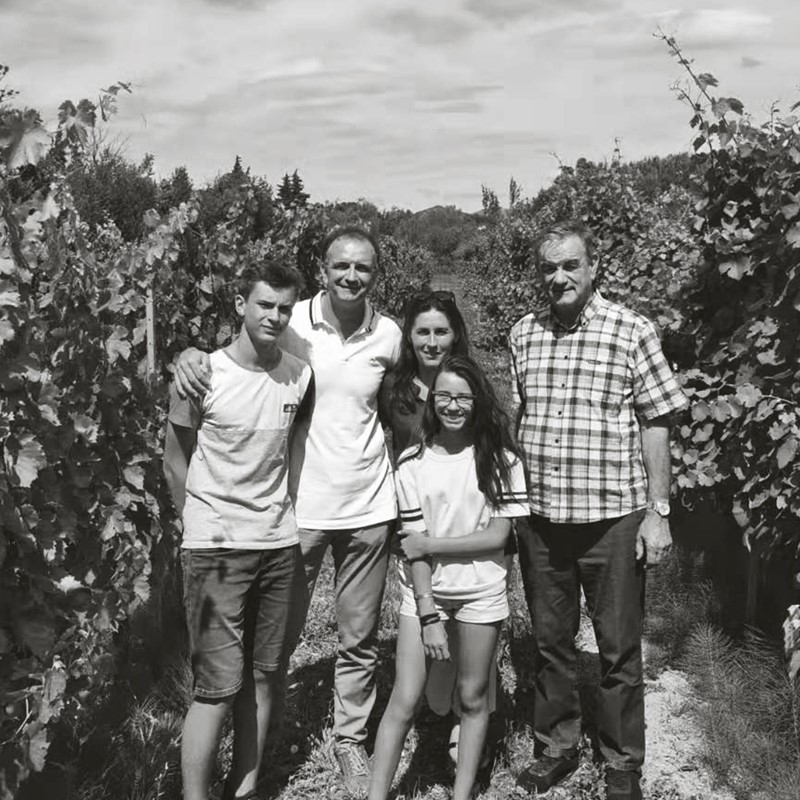 For many years, the Barnier family has been running the estate through successive generations. Each member has contributed towards improving our structure thanks to his or her personality, desires and expertise. The estate has more than 40 different grape varieties and 100 hectares of vines, including 14 hectares of Vacqueyras and 13 hectares of Côtes du Rhône.
It is thanks to our nursery, rich in numerous grape varieties, that the Domaine Fontaine du Clos was born. Today, it produces more than 14 vintages of both Vins de Pays du Vaucluse (IGP) and AOC Vacqueyras and Côtes du Rhône.
Passionate farmers with a strong work ethic, we work every day to offer you a generous gourmet wine.