« Since 1931, five generations of the BROTTE family of Châteauneuf-du-Pape have been passionately and meticulously creating refined, fruity wines of great richness and elegance. »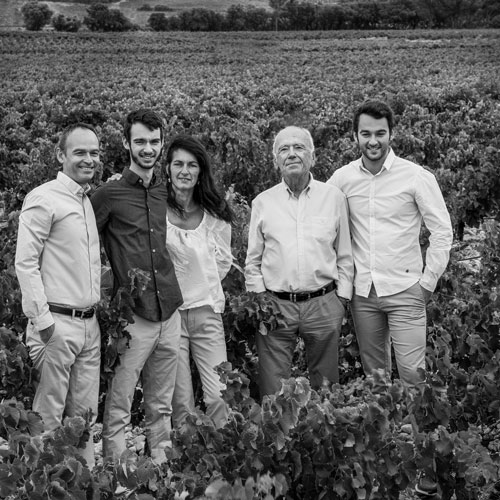 The love of Grenache, the predominant grape, the perfect knowledge of the terroirs and the art of vinification and maturing, mostly in century-old oak tuns, gives BROTTE wines that fruity, rich and elegant character. Precise and harmonious marriage of Grenache and Syrah aged for a year, BROTTE Vaqueyras "Bouvencourt" is warm and generous. The mouth is full and fleshy, round and elegant. Fragrant notes of red and black fruits, truffles and olives are revealed with fine touches of Provençal herbs.
Proud of their profession and keen to share their secrets, the House created the Wine Museum in 1972, offering a unique discovery of winemaking and the specific features of the Rhône region.