« Family estate for 5 generations and certified in Bio-Dynamic agriculture since 1996. »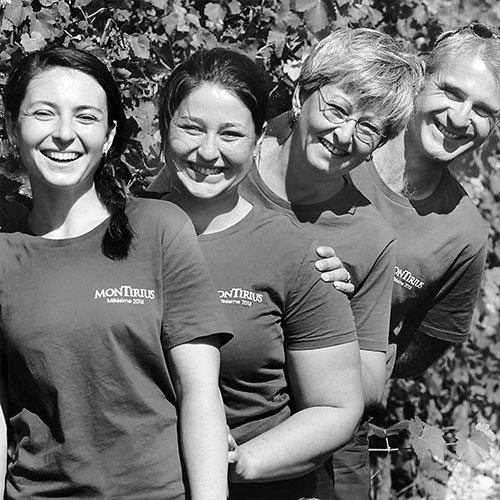 Montirius covers the Gigondas, Vacqueyras and Côtes du Rhône appellation areas. The fifth generation of winegrowers, Christine and Eric Saurel took over the family estate in 1986. Following their personal life path and their decisive meeting with François Bouchet (bio-dynamic winemaker from the Loire) in 1996, they converted their 60-hectare estate and, six years later, invested in the construction of a winery: concrete vats built with informed water so that the cellar vibrates at the same frequency as the location (memory of water). The vine is alive, it blossoms between the forces of the earth (roots) and the sun (apex).
Listening is the art of the winegrower who accompanies the plant so that it's constantly in balance between these two forces. To make a good wine, you need a good grape, at the right maturity, a beautiful deep living earth to allow the expression of its terroir. Taking care of your vine means, above all, observing it, seeing it evolve according to the seasons and feeling it, letting the living soil express itself in the grapes. To make wine is to listen to the living life of the grapes picked when they are just ripe.