« "There's more philosophy in a bottle of wine than in any book" Louis Pasteur. »
Louis Pasteur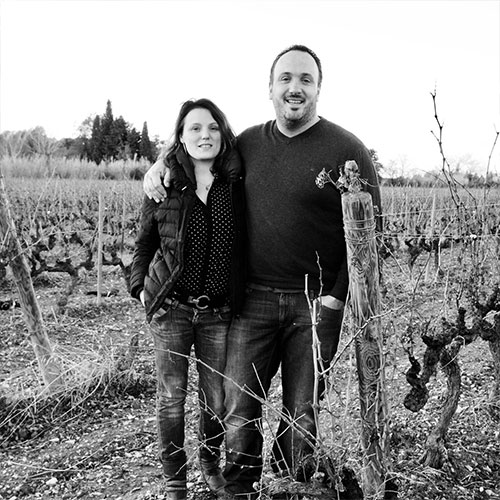 The estate was created in the early 1900s, but it was from the 1950s that Maurice BERNARD (my grandfather) preferred the cultivation of vines. My father, Jacques BERNARD, was able to develop the vineyard to reach a total surface of 50 ha.
In 2008, Elizabeth & Philippe BERNARD (my wife & I) created our own winery and applied for Organic Agriculture certification. Our vines are planted on a terroir made of red clay mixed with rolled pebbles.
These are rather arid soils of low strength, very exposed to the Mistral wind. Our vineyard is mainly composed of Grenache, Syrah and Mourvèdre vines aged around 50 years on average (up to 75 years for the oldest parcel). Our vineyard has been cultivated without fertilisers, weedkillers or chemical treatments for more than ten years.
The soils are ploughed periodically, maintained with organic compost in the autumn and the protection of the harvest is done only with natural products such as sulphur, copper, plant infusions (nettle, horsetail, wicker…) and biodynamic preparations.