« "A great wine is made from beautiful grapes by allowing the forces of the land to express themselves." »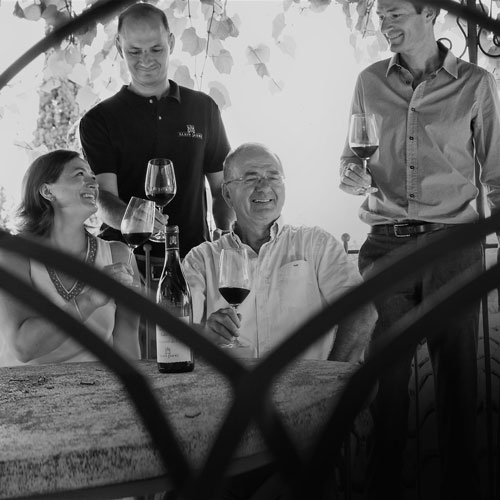 The winemaking profession has been perpetuated in our family since Mathieu, in 1826, decided to cultivate the vine at CHÂTEAUNEUF DU PAPE.
In 1979, Odile and Alain JAUME continued the family tradition with the creation of the "Domaine Grand Veneur". Their children, Sébastien, Christophe and Hélène, decided to continue this diversification of the terroir and took over a 10 hectares of property in VACQUEYRAS, the "Château Mazane". It is located in the heart of the Garrigues where we grow the three iconic grape varieties of the Rhône Valley: Grenache, Syrah and Mourvèdre.
All the estates are cultivated organically.